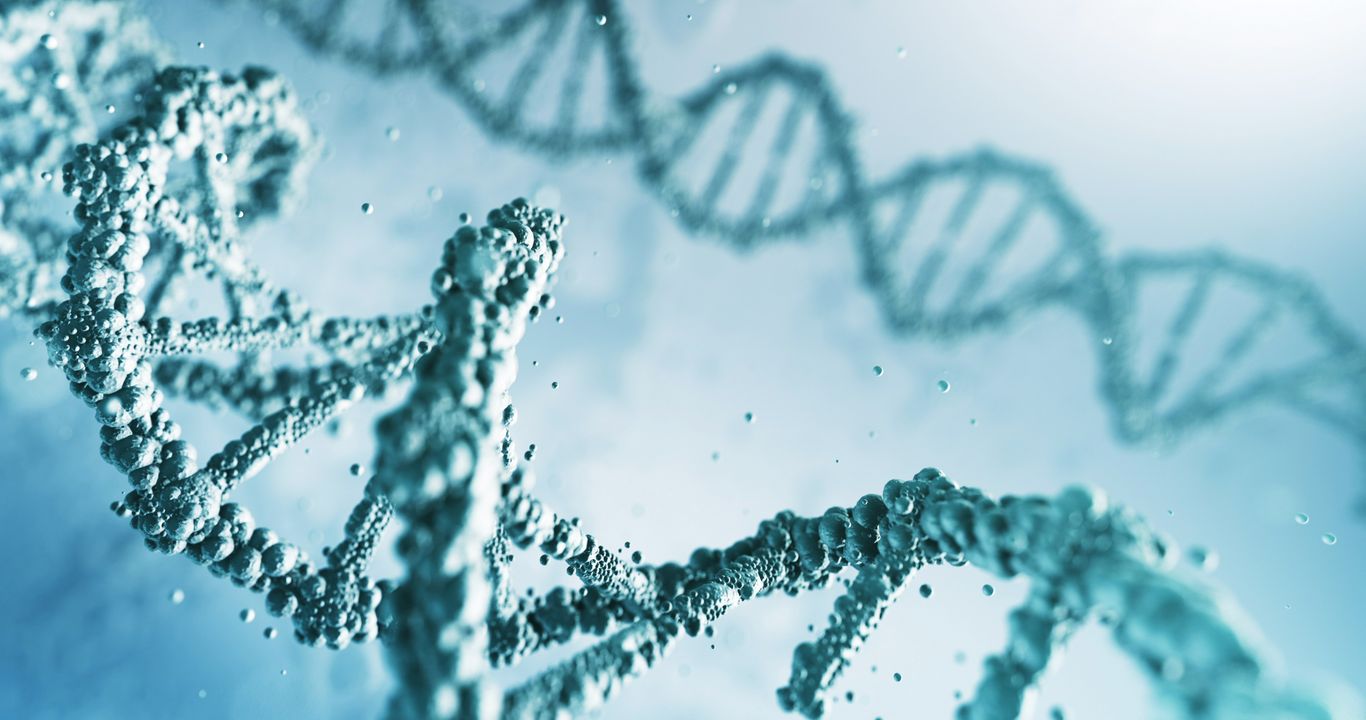 Gene therapies are cutting-edge treatments with the potential to cure previously incurable genetic disorders. Sometimes however, the patient's immune system contains pre-existing neutralizing antibodies, or NAbs, that can block the gene therapy vector and prevent successful gene therapy treatment. We are exploring opportunities for our antibody-cleaving enzyme technology to enable gene therapy treatment in patients with pre-formed antibodies.
Genetic diseases are caused by one or more defective genes that does not produce a functional protein. Potentially curative gene therapy treatments are being developed for a variety of human genetic diseases, including neuromuscular, bleeding, metabolic, neurodegenerative and inflammatory diseases. Gene therapy treatments aim to introduce genetic material into cells to compensate for the non-functional genes.
Most gene therapies utilize viral vectors such as Adeno Associated Viruses (AAV) vectors to transfer the genetic material into the cells. Since most people are exposed to AAVs during their life, a substantial number of gene therapy patients present antibodies against AAVs 1-8, called neutralizing antibodies or NAbs. NAbs attack the viral vectors when introduced into the body preventing the transduction of genes into cells and thus the success of the gene therapy. This means that a substantial proportion of otherwise eligible patients may be excluded from potentially curative gene therapy treatments.
In preclinical studies, pre-treatment with imlifidase has eliminated neutralizing antibodies by cleaving IgG9. We believe that this concept is equally effective in humans and thus will enable gene therapy in patients where treatment would otherwise not be effective.
In 2020, we announced a collaboration agreement with Sarepta Therapeutics to develop imlifidase as a pre-treatment in Limb-Girdle Muscular Dystrophy and Duchenne Muscular Dystrophy.
In 2022, we entered into an agreement with AskBio to evaluate the use of imlifidase as a pre-treatment prior to the administration of gene therapy in Pompe disease.
In 2023, we entered a research and development collaboration with Généthon to evaluate the use of imlifidase as a pre-treatment prior to the administration of Généthon's gene therapy candidate GNT-003 in Crigler-Najjar syndrome.
Reference:
1. Boutin S, et al. Hum Gene Ther. 2010 Jun;21(6):704-12
2. Griffin JM, et al. Gene Ther. 2019 May;26(5):198-210
3. Wang Y, et al. Exp Neurol. 2017 May;291:134-140.
4. Calcedo & Wilson. Front Immunol. 2013 Oct 18;4:341
5. Falese L, et al. Gene Ther. 2017 Dec;24(12):768-778
6. Fu H, et al. Hum Gene Ther Clin Dev. 2017 Dec;28(4):187-196
7. Ellsworth JL, et al. Hum Gene Ther Clin Dev. 2018 Mar;29(1):60-67
8. Greig JA, et al. Hum Gene Ther. 2017 May;28(5):392-402
9. Leborgne C, et al. Nat Med. 2020; 26, 1096–1101