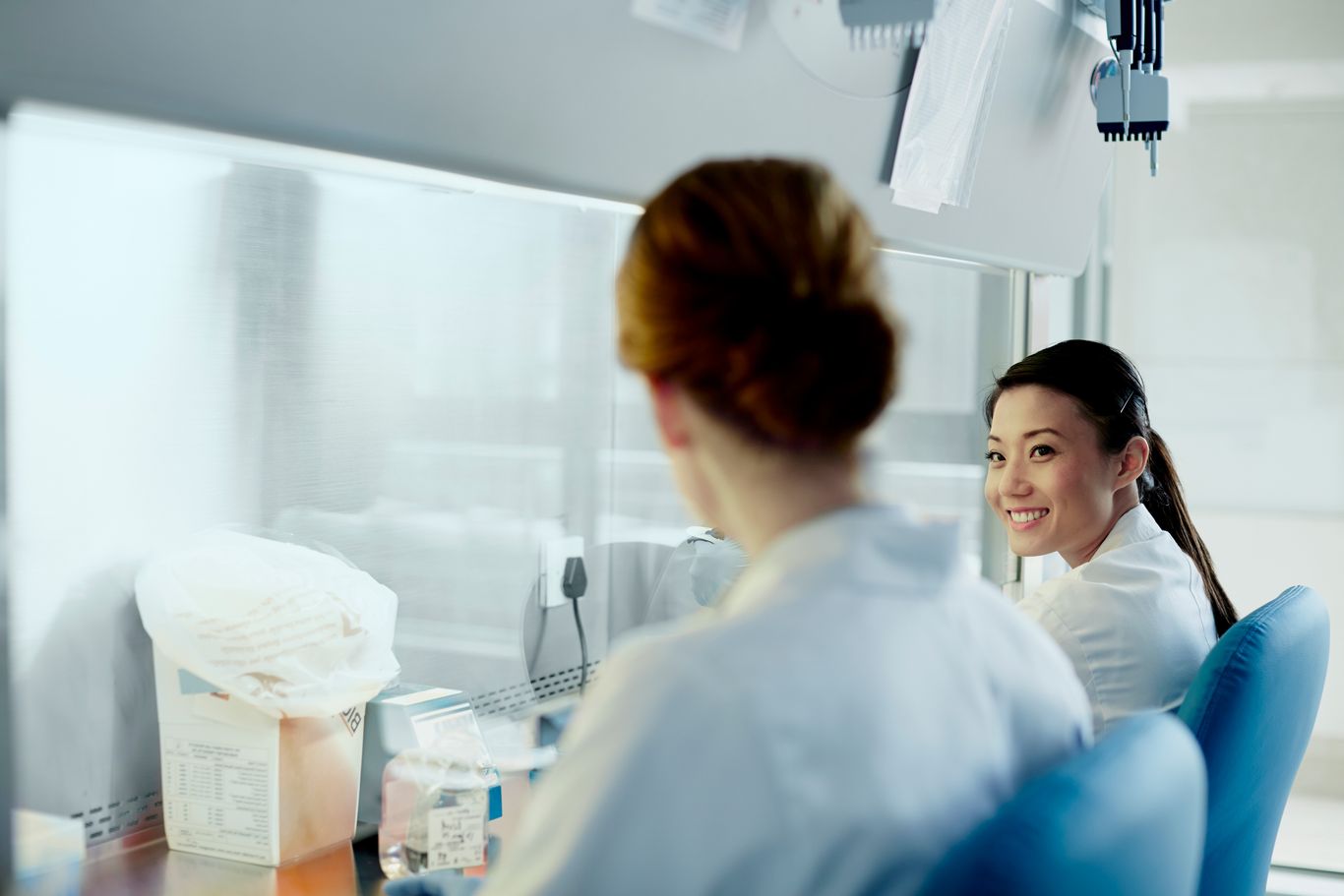 At Hansa Biopharma, our employees are our most valuable asset, and we strive to foster the uniqueness that every person brings.
We work actively to promote these values both in the workplace as well as in the work we do with patients, as seen from our support of initiatives which focus on enabling access to our therapies for every patient in need of them. The health and wellness of our employees are also a top priority for us, and we are committed to ensuring we create a safe environment in which our employees can develop personally and professionally.
Employee wellness and development
We strive to ensure that every employee who joins the team, can make a difference with their extensive experience and highly developed competencies. By providing a range of personal and professional development opportunities, we aim to strengthen the skill sets of all our employees, enabling them to excel at their roles.
Maintaining good working conditions and a healthy and sustainable work environment is also central to our responsibility as an employer. We therefore collaborate closely with our employees to design the optimum work environment for each individual. We are always keen to hear from our employees, so we encourage open communication throughout the organization. Hansa also conducts annual employee satisfactions surveys so we are aware of what we are doing right, and how we can improve. We are delighted that our approach to employee wellness and development has led to Hansa being awarded a Great Place to Work® certification for three consecutive years.
A truly great place to work
Our strong company culture is what led us to be awarded Great Place to Work for four consecutive years from 2020 to 2023, by the independent institute Great Place to Work®, a global authority on workplace culture, employee experience and leadership behavior. In addition, Hansa has been selected among the best workplaces in Sweden in 2023.
Our values
At Hansa Biopharma, we strive to create an inclusive environment that embraces difference and fosters inclusion. We believe that valuing diversity and inclusion will create an environment in which all talent can grow and our employees can thrive, and we are fully committed to ensuring our employees are treated equally, regardless of their ethnicity, sex, religion, disability, age, sexual orientation, gender identity or expression.
Hansa Biopharma Diversity and Inclusion policy
Equality and diversity at Hansa
We value and promote equality and inclusion in our workforce and across our global leadership. To ensure our board is inclusive, we have implemented a board diversity policy, which outlines a required blend of geographical and cultural backgrounds, professional experiences, and knowledge, including gender balance.
To specifically ensure gender equality at Hansa, we conduct yearly salary surveys to ensure that men and women receive equal pay for equivalent work.
An outstanding workforce representing over 30 different nationalities
We are proud to have a work force that includes over 30 different nationalities. This cultural and ethnic diversity ensures that we can bring a rich variety of perspectives, approaches, and solutions to any problem we encounter. We are aware of the potential such diversity brings to our organization and continue to seek the most motivated and highly qualified people from all over the world to join us.